We believe that the future of healthcare should be three things: connected, effective and patient centered — and that requires an integrated electronic health records system. That's where Epic comes in.
Epic is the preferred electronic medical record system used by more than 250 healthcare organizations nationwide. To date, more than 250 million patients have a current electronic record in Epic.
Community was one of the Valley's early adopters when we implemented our Epic system in 2012, and we are among the nation's best in optimizing this industry-leading technology. For more than a decade, we've worked with Epic to progressively optimize our system.
Our systemwide integration allows for one chart to follow patients throughout the multiple areas in which they receive care. This includes:
Four Community Health System hospitals
Emergency departments at Community Regional and Clovis Community
All Community Health Partners affiliated offices
All participating private practice physician offices
Affiliated urgent and prompt care centers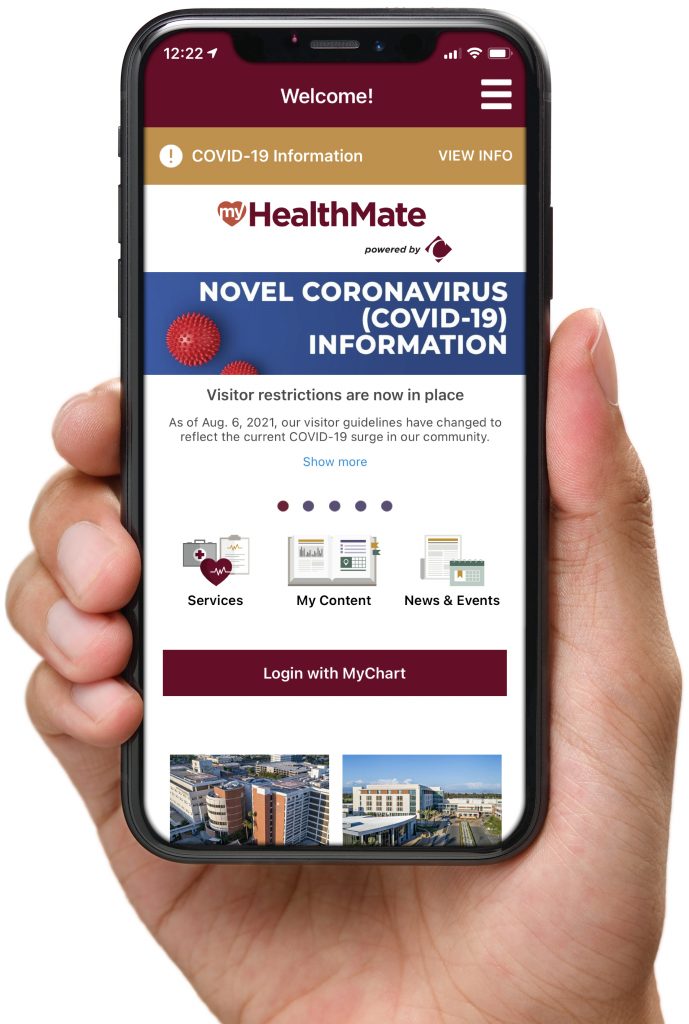 Support for provider integration
Epic is the premier tool to stay up-to-date with your patients, leverage telehealth capabilities and streamline your daily tasks like making referrals, ordering labs and imaging, closing care gaps, scheduling visits, and more.
For any practice who is interested in Epic, we will help you get the most out of the software with implementation, training, on-going support and continuous improvements and upgrades being made to our system.
Your patients can manage their care with MyHealthMate – Powered by Epic
Powered by Epic's MyChart, the MyHealthMate by Community app allows patients to access their health information plus navigate the Community Health System and services — all in one convenient place.
Through MyHealthMate, patients can receive alerts on Community news and events, and access a trustworthy Health Library with more than 1,000 educational articles, allowing them to become an active participant in their journey to better health.
It's important that as we move toward this fully integrated healthcare delivery system, we do it together. If you'd like to learn more about Epic and how we can help integrate it into your office, email ForProviders@communitymedical.org or complete the form below.